Life insurance fulfillment, simplified
Become a Policygenius partner and use our powerful end-to-end insurance solutions to help your clients get the coverage they need.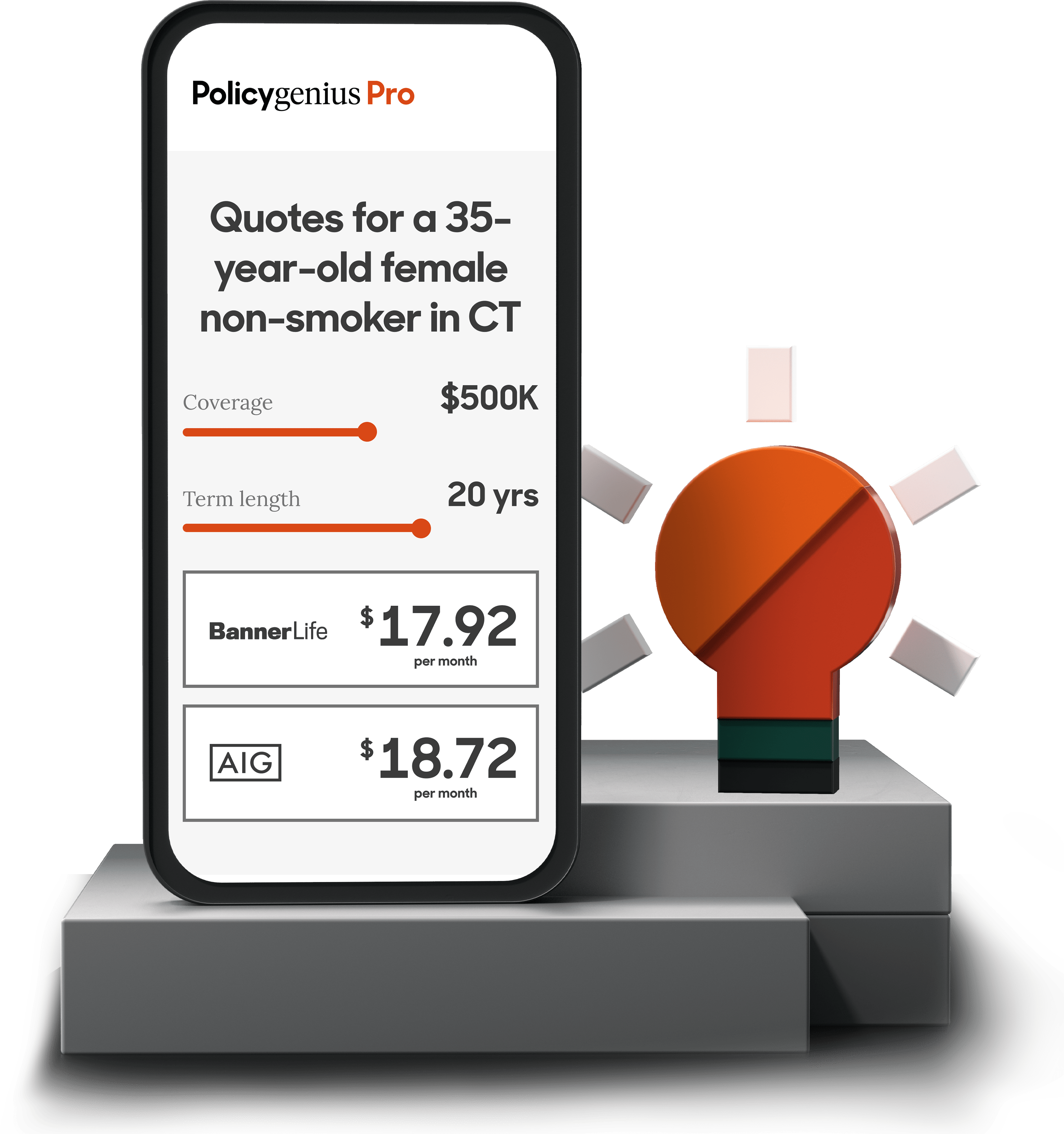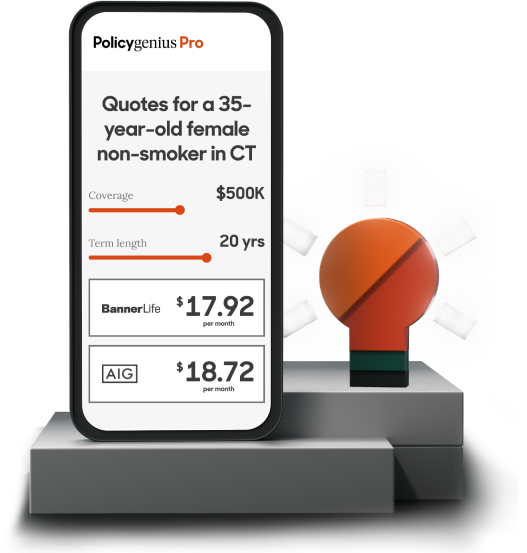 Individual rates will vary. Rate illustrations valid as of 1/31/22 with Legal & General of America of Frederick, MD and American International Group, Inc. of New York, NY.